Lahav Jewish Heritage Project Exhibitions
Jewish Life on Tyneside at Newcastle City Library
Jewish Life on Tyneside was on display at Newcastle City Library from December 2019 to June 2021. The display celebrated the history of the Jewish community in Newcastle from its origins in the 1830s, and the contribution the community has made over the ensuing years. To capture a record of this exhibition, a 15 minute film was created, featuring interviews and the exhibition content.
Shalom! at Discovery Museum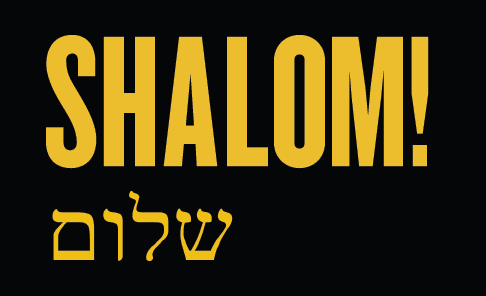 Shalom! is currently showing in Discovery Museum. It is an introduction to the Lahav Jewish Heritage Project and since 2022, its sibling project, Unlocking North East Jewish Heritage.
Outlining the objectives of both projects, Shalom! tells the story of Ron and Kath Lahav and the early history of the Jewish community in the west end of Newcastle. The display includes a selection of Jewish items from the
Museum and Archive collections and a short film of the Siyuum event held at the Newcastle Reform Synagogue in April 2019.