Group Visits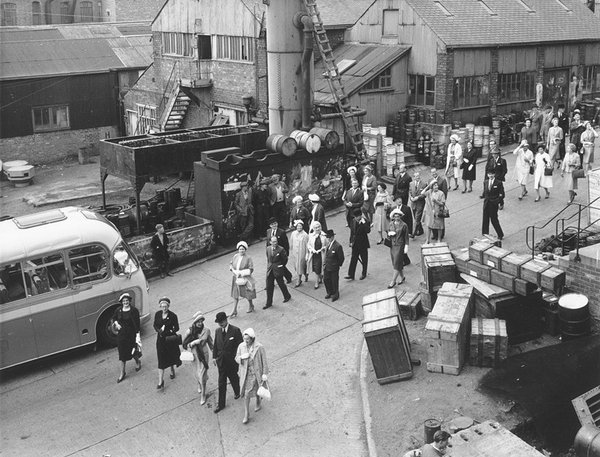 Guests attending the launch of the tanker 'British Cavalier' at the North Sands shipyard of J.L. Thompson & Sons, Sunderland, 19 June 1962

Tyne & Wear Archives is able to host group visits for those who wish to explore the treasure trove of historical documents stored here.
We can deliver a workshop-based session which includes an hands-on experience with a wide range of original material. We can theme the workshop depending on the group interest. Popular choices include family history and local history such as shipbuilding and mining.
We also offer brief tours of the search room and an overview of the finding aids for personal research.
Visits must be booked in advance and are usually charged for. Please email archives@twmuseums.org.uk or telephone (0191) 277 2248 to book.
Outside Talks
We can deliver talks and workshops to groups across Tyne and Wear. Themes include local history, what the Archives can offer, conservation talks, investigating different eras through the use of photography, plus many more. We can work with you and your group to implement a structure to suit.
Please note this service is charged. Email archives@twmuseums.org.uk to book.