Hidden Newcastle Faces
This is a historic exhibition. It is no longer available to visit and this page is only retained as a record of the previous event. For current and future exhibitions, visit our
What's On
page.
An exhibition of monoprints of carved stone heads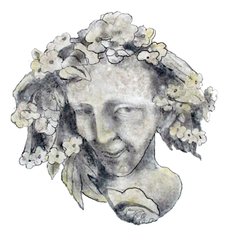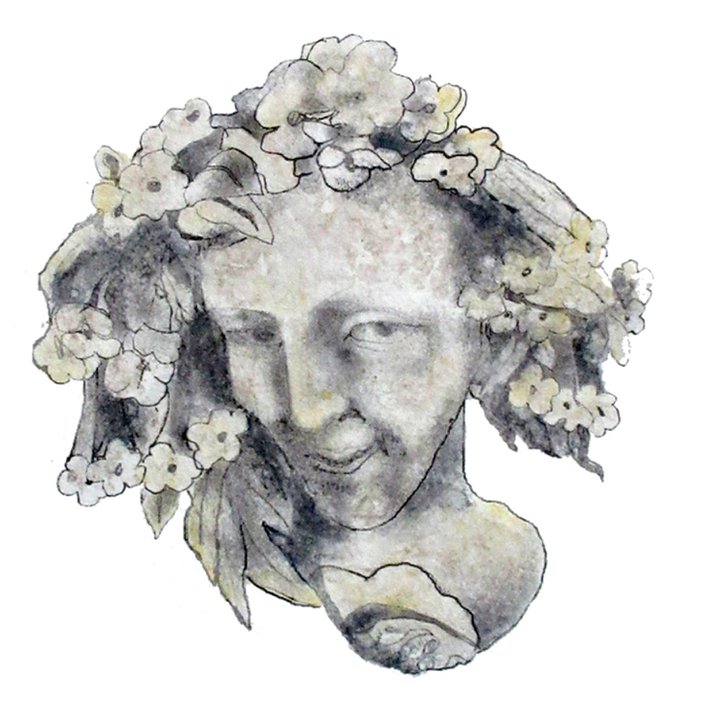 Until 31 January 2020 (historic exhibition)
At the end of the 19th century, many newly-built buildings in the centre of Newcastle were decorated with carved stone heads. The use of carved heads as decoration was fashionable from around 1880 until 1910, not only in this country, but also in Europe and North America.

Over a number of years, artist Lucy Morrill has recorded and made monoprints* of more than 100 of these stone heads. During this time, she heard about the amazing heads on Worswick Chambers, which had been wrapped in scaffolding and netting since 2002. An opportunity to see them arose in December 2017, when the netting was removed for a few days and she was able to take photographs.

From the photographs, she has produced 25 monoprints of the sculptures, which are on display in this exhibition. Carved in the 1890s by sculptor and stone mason John Rogers, the heads are said to be based on the people in his family photograph album.
*A monoprint is an impression that is printed from a surface, Perspex, glass, metal or wood for example, where an image is built up using unique hand colouring or collage. Monoprinting allows for a combination of printmaking and drawing media and can be reworked both before and after printing. Each print will be unique, hence the name monoprint.